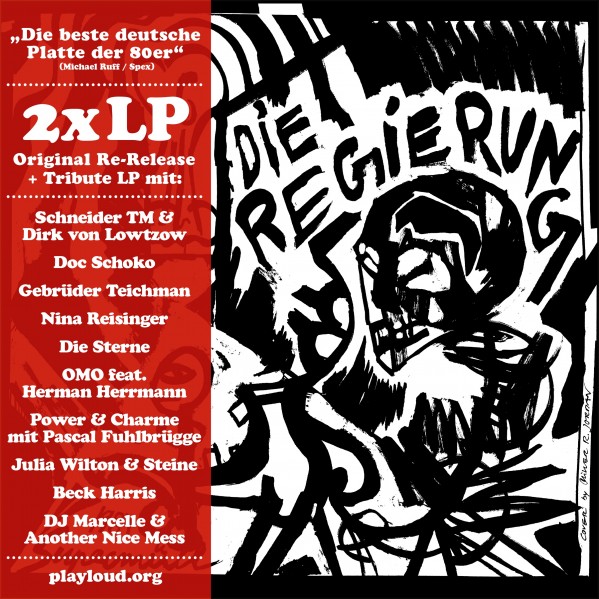 Title
: Supermüll + Tribute
Band
: Die Regierung + Various artists
Release date
: March 2015
Format
: mp3
You can also
pre-order this double album on vinyl now!
Only the first 100 orders will cost 25 euros (shipping included). The regular price would be 30 Euros. We need a minimum of 100 pre-orders before May 1st!
Line up original album
Bass: Ralf Jahn
Drums: Keith "Star Wars" Kozcian
Guitar: Robert Lipinski
Guitar, vocals, written by: Tilman Roßmy
This download version comes with three special bonus tracks ("Müllman (Demo 1982)", "Schule is aus (Demo 1982)" and "Elektrische Welt (Demo 1982)").